Upcoming Events
Angela Jackson; Illinois Poet Laureate
2-4 PM
Cost: Free

The African American Gallery is happy to host the Illinois Poet Laureate, Angela Jackson. At this special program, she will present readings and host conversations around Poetry. "All May Enter"
Ms. Jackson is a key figure in the Black Arts Movement and is the author of Voo Doo/Love Magic (1974); Witness! (1978); Shango Diaspora: An African American Myth of Womanhood and Love (1980); Solo in the Boxcar Third Floor E (1985); Dark Legs and Silk Kisses: The Beatitudes of the Spinners (1993); And All These Roads Be Luminous: Poems Selected and New (1998); Where I Must Go (2009); It Seems Like a Mighty Long Time (2015); Roads, Where There Are No Roads (2017); A Surprised Queenhood in the New Black Sun: The Life and Legacy of Gwendolyn Brooks (2017); Comfort Stew (2019).
This presentation was made possible through the Illinois Humanities Org.
Haunted Rockford: A special presentation

7-9 PM
Cost: $20.00 per person

We are hosting another Paranormal event! Haunted Rockford is thrilled to welcome back the Greater Rockford Apparition and Ghost Group! Travis and Chad love to investigate historic buildings and some of the scariest places on the planet, including many Northern Illinois Landmarks. The GRAGG team continues to collect evidence to prove to the world – as well as themselves – that ghosts are real. This dynamic duo takes you inside their favorite investigations! The price of admission will also include a tour of the Paranormal Happenings at the Ethnic Heritage Museum!

The cost for this event is $20.00 per person and must be paid in advance by visiting the website www.hauntedrockford.com or by calling Kathi at 815-871-4239.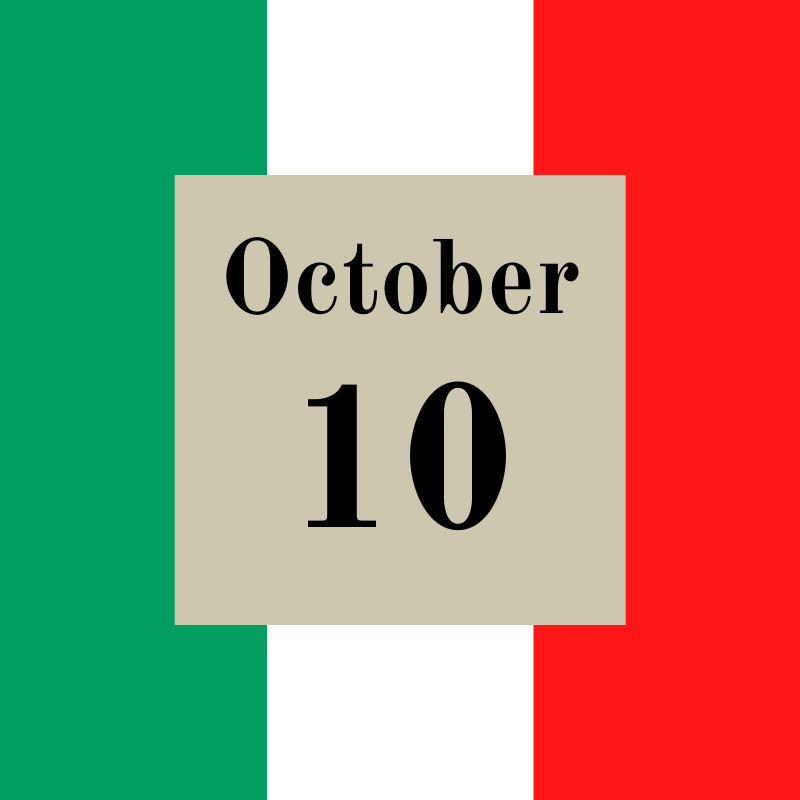 Edolo "Zeke" Giorgi Exhibit & Presentation

1-4 PM
Cost: Free

Presentation and Exhibit of the former state legislator, Edolo J "Zeke" Giorgi. The event will be highlighted with a presentation by daughter, Barb Vella at 2:15 PM

"Zeke Giorgi, who was selected to GRIAA's Italian American Hall of Fame in 1985, was a respected and accomplished state representative for 25 years during which he sponsored legislation that authorized the state lottery. Thus, the "Father of the State Lottery" was also instrumental in the creation of several of our area's successful projects; including, the MetroCenter (renamed the BMO Harris Bank Center), the University of Illinois College of Medicine campus in Rockford, the Riverfront Museum Park, the Chrysler Assembly Plant, the Northern Illinois University College of Law, and the State of Illinois Office Building, which bears his name. 10 years after his death, Interstate 39 was dedicated as the E.J. "Zeke" Giorgi Highway." – Mike Doyle, Pappagallo

This exhibit will remain on display through October!
GRIAA Presents: Pixar's "Luca"

2 PM
Cost: Free; limited attendance (50 people)

The Greater Rockford Italian American Association is hosting an Italian featured film, Disney-Pixar's "Luca." This will be a great time for all ages! Attendees may bring their own snacks, but must remain masked unless actively eating or drinking.
Attendance is limited to 50 people; first-come, first-serve.

Italian Genealogy with Steve Salvato

1-4 PM
Cost: Free

Local Italian Genealogist, Steve Salvato, will conduct family research workshops at the Ethnic Heritage Museum! Celebrate Italian Heritage Month by researching your family history.

The Most Haunted Tour - 2021

6-11 PM
Cost: $50.00 per person

Haunted Rockford will take you on "The Most Haunted Tour." We will be visiting three historical locations in Rockford: Veterans Memorial Hall, Tinker Swiss Cottage and Graham Gunestea House. All of these sites have reported ghostly encounters and paranormal happenings. The history of these fascinating locations will be shared by the staff of the locations and Kathi Kresol. Sara Bowker will join us to share her impressions of who might linger in the halls. We will also have experienced paranormal investigators along who will share their equipment to help capture evidence.

The exciting evening begins and ends at the Veterans Memorial Hall. Guests will be sorted into smaller groups and given directions for their tour. The guests will travel on their own to each location. The history of the houses and the ghostly encounters will be shared at each location. Then guests will join in a mini-investigation led by the different paranormal investigative teams. Guests may bring their own equipment or share the investigator's. Guests will visit all three locations before returning to the Veterans Memorial Hall for a discussion on the findings.

The cost for this event is $50.00 per person and must be paid in advance by visiting the website www.hauntedrockford.com or by calling Kathi at 815-871-4239.
Polish Woman of the Year

2-4 PM
Cost: Free

Join us in celebrating this year's Polish Woman of the Year! More details coming soon.

---
We are OPEN!
Guided Tours are available on Sundays at 2 PM and 3 PM.
To schedule a weekday tour or unique program, please call our office at 815-962-7402 or email us at
ehm1129@comcast.net
.
We ask all volunteers and visitors to please wear a mask indoors.